Donate a Sailboat to Charity
Inshore or bluewater sailboat donations
Donate Sailboat - Cutters, Schooners, Catamarans to Sloops
Donate a sailboat to charity and receive a current market value tax deduction! Stop losing valuable time trying to sell your boat through craigslist, brokers or paid online boating classified sites. Our 501c3 nonprofit charity accepts most used sailboats and our team is ready to help you with any questions you may have.
We accept any type of sailboat from cutters to schooners, catamarans to sloops, to luxury sailing yachts of any size and from any state in the USA. Your watercraft can be a small vessel used in a pond or lake, to large offshore sailboats that can venture from continent to continent. Donate sailboats from manufacturers such as Hunter, Catalina, Beneteau, Passport, Island Packet, Swan and more.
All sailboat donations come with free transport and if you don't have a boat trailer, we are still able to accept your generous donation in most cases. A member of our transport team will come pick up your sailboat when it is convenient for you and provide you with all of the necessary IRS tax forms and paperwork.
When you donate a sailboat through Boats with Causes, you are able to claim the Maximum allowed tax deduction based on the current market value of your sailing vessel. We accept inshore or bluewater sailboats, schooners, cutters, ketch, sloops, trimarans, monohulls, day sailers and catamarans.
Please complete the following sailboat donation form or call us toll free (888)-228-7320 with any questions you have.
Example Sailboat Donations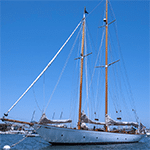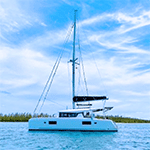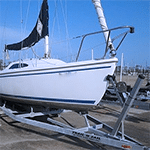 We accept donations throughout the entire USA.
We make a living by what we get, but we make a life by what we give..
Boats with Causes is a part of the Giving Center family, a 501(c)3 not-for-profit organization (IRS approved EIN# 46-1883892), that provides assistance to those in need nationwide. Giving Center joins together the support of our own programs, along with various other non-profit organizations and individuals to provide services to those less fortunate through the act of charitable giving. Working as a long-standing maritime partner to individuals seeking to gain and give the greatest possible benefit and Donate Smart!
Ⓒ Copyright 2021. Giving Center EIN# 46-1883892 All Rights Reserved.