CA Boat Donations to Charity
Donate Boat California! Sailboat, Yacht, Houseboat, Fishing Boat, Any Watercraft
Support Causes that Make a Difference with your California Boat Donation anywhere throughout the entire state. Boats with Causes has been the leader in California boat donations since 2001! Donate sailboats, powerboats, personal watercraft, fishing boats, boat trailers, commercial boats, floating homes, houseboats or a yacht fast and hassle free. Stop wasting time trying to sell your California boat on Boat Trader, craigslist, Yacht World, Facebook, Boats.com or other boating classified websites.
We would like to make your California boat donation the easiest donation you'll ever make! We make sure it's easy by making it only one step. Just call (888)-228-7320 today or complete the form below; let us know where your donation is located, and we will take care of the rest. We handle all IRS required tax documents, take care of the state title and Bill of sale transfer paperwork, and offer free towing anywhere in the state. This ensures a free and clear transfer the first time; fully releasing your liability from any further marina dues, maintenance, registration and insurance. When you're ready to give we are ready to help you make a real difference for charity.
What Do I Receive When I Make A Boat Donation In California?
A charitable donation of a boat is very beneficial not only to you, but to our charitable organization as well. In return for your generosity the IRS provides the eligibility for a full fair market value tax deduction as long as you donate with a reputable IRS qualified organization. Boats With Causes, run by Giving Center is a fully IRS compliant charitable organization eligible to accept any type or size watercraft throughout California and in return issue a full fair market value tax deduction receipt to donors. This tax deduction is in most cases based directly on the market value of your boat. Lock-in your benefits today by giving us a call at (888)-228-7320 or by filling out the following California boat donation form today.
Recent California Boat Donations Examples: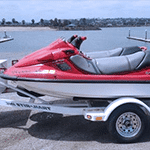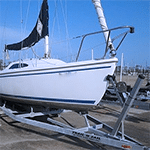 We accept donations throughout the entire USA.
We make a living by what we get, but we make a life by what we give..
Boats with Causes part of Giving Center (EIN# 46-1883892), a nationwide 501(c)3 not for profit charitable organization, connecting those in our communities who wish to help with those who need help, joining together to support many programs, organizations and individuals by offering much needed service to those in need as an exercise of stewardship, faith and charitable giving.
Ⓒ Copyright 2021. Giving Center EIN# 46-1883892 All Rights Reserved.